Aug 11 2005
I hate to admit how much time Elaine and I spent laughing at this site last night:
MAJOR PET PEEVE!!!: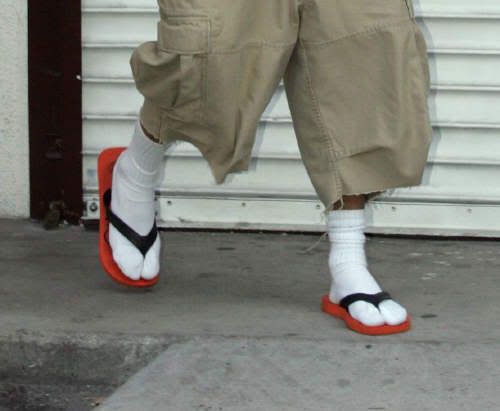 3 Responses to "Nasty fun!"
#

Nuala

on 11 Aug 2005 at 2:10 pm

This is great thank you for sharing. I use the word fugly all the time.

What I don't get, is how people can stand the discomfort of that look. Flip flops are uncomfortable enough with the plastic between your toes, but it's even worse with a bunch of cotton stuffed in there too. Oops, forgot you don't like the long essays, Big D ;).

#

TJ

on 16 Aug 2005 at 8:22 am

You might also like…

http://www.thesuperficial.com/

And this site is always fun to laugh at… err.. look at.
Leave a Reply